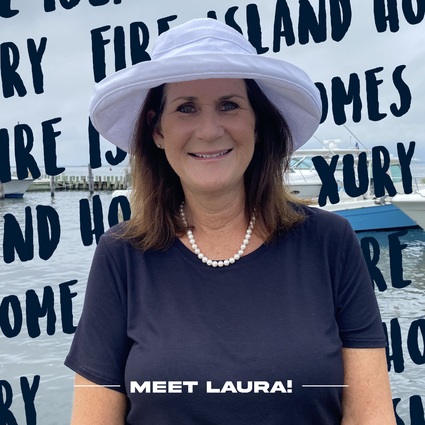 Laura Smith
VIP Seller and Buyer's Consultant
Licensed Associate Real Estate Broker
A little about me
and why I love real estate
Laura has been a licensed Real Estate Agent since the early 80's, having gotten her license at the age of 18. She's worked on Fire Island and Manhattan, including helping open a real estate office back in the 80's.
She has grown up "summering" on Fire Island. Going back and forth from NYC and then "full seasons" in Ocean Beach.
She is grateful and blessed to have had this experience. Laura states, "as many of you that have been lucky enough to have had similar experiences, you may agree that somehow: the "Fire Island" sand, beach, sunrises, sunsets etc….calls us to come back."
After leaving New York for California, She married Brian Smith and had two children, Katelyn & Tyler. She worked again in Real Estate at a Century 21 office specializing in California (Palos Verdes, Manhattan Beach, Hermosa Beach and Redondo Beach) where they were residing at the time.
After bringing the kids to Fire Island several times on vacation, Brian and Laura decided to make the move to reside on Fire Island year round. They started off by buying the Mermaid Market, which they owned for seven years. During that time she decided, with a push from her dear friend Arlene Jafee, that she should be selling/renting homes which Laura ended up loving.
In 2001, Fire Island Homes, a rental and sales real estate agency, was opened. I was the Broker of Record and Brian Smith, my husband was a Lisc.Real Estate Agent. We started off with one rental listing.
WOW! Hard to believe…..twenty years later.....she is a licensed Associate Broker, and VIP Buyer and Seller's Agent with Luxury Fire Island Homes.
"I absolutely love working with buyers and sellers!"