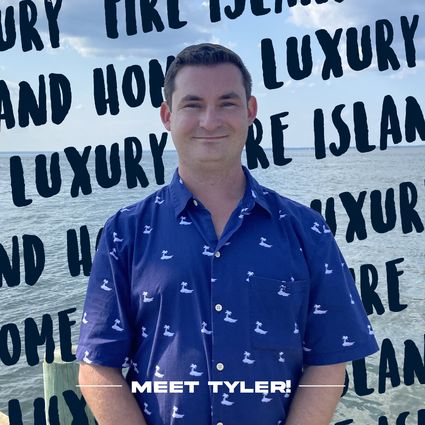 Tyler Smith
VIP Seller and Buyer's Consultant - Licensed Real Estate Agent
A little about me
and why I love real estate
Having grown up year-round in Ocean Beach, Fire Island, Tyler's life experiences have been shaped by the small town he will always refer to as home. Tyler has always had a strong commitment to serving his local community. For many years Tyler served the Ocean Beach community as a Lifeguard as well as a member of the Ocean Beach Fire Department.
Lately, Tyler has focused his attention on helping the community in a different way. By assisting buyers and renters in finding their perfect beach house! Tyler has always appreciated what a truly special place Fire Island can be and is eager to spread the word.
Tyler obtained his first real estate license at the age of 18 and has been an agent with Fire Island Homes (now Luxury Fire Island Homes) ever since. Tyler attended Florida Atlantic University where he received his bachelor's degree in Finance and Economics. While attending university, Tyler received his second real estate license in the state of Florida where he still holds an active license with Keller Williams Realty serving the Boca Raton and surrounding communities. Tyler has a vast understanding of the real estate market and is eager to assist in finding you your dream home.
In his free time you can find Tyler soaking up the sun on the beach, exercising, reading, or on the golf course.