Inside Cornielle Estates
If you like pristine beaches, a tranquil atmosphere, and a laid-back environment that is also family-friendly, then Corneille Estates is the area you've been waiting for. One of the western most communities of Fire Island and only two blocks long, Cornielle Estates is part of a home owners association. Group shares are common (of course, always respect the surrounding neighbors, but do have fun!). Do you remember as a child spending hours on summer weekends having endless fun on sandy white beaches? Well, it's time to recapture those moments and live or visit an area that can only be best described as paradise. Nestled among beachfront properties in Long Island, Corneille Estates is popular because of its unique character for providing a low-key lifestyle and vacationing. You'll never find yourself bored, especially with the exciting adventures that await you on Fire Island. Are you wondering what to do when visiting or living here? Take a look at these explorative things to do near Corneille Estates on Fire Island.
Robert Moses State Park: With convenient parking, Robert Moses State Park has sand that is white with flakes of mica. There are nice public bathrooms. And you can walk to the Fire Island lighthouse or take a stroll up to the beach within a few minutes. There are lifeguards and concession stands and a small boutique for buying beachwear and Fire Island-themed items.
Fire Island Lighthouse: Take a walk on the winding boardwalk with stunning views and enjoy the sights as it takes you directly to the lighthouse. There is a museum with a lot of history about Long Island and Fire Island. There is even a fun gift shop that you can enjoy to make your experience even more memorable.
Sailors Heaven: For a more exclusive time and family-friendly experience, check out the spectacular views of the mainland from the waterfront. Then, enjoy a hike or water taxi ride across the Great South Bay for more beautiful sights. It's like being on vacation, even if you're a local. Tour guides may be available with a National Park Ranger. And there are plenty of delicious options at a snack bar for the whole family to choose from.
Fire Island Parasail: Are you an adventurous type? Take a quick water taxi ride or ferry and have fun parasailing, water-skiing, or wakeboarding. Parasailing is offered in single, double or triple rides. That's an option for a great family-friendly experience too. Fire Island Parasail is an excellent choice for marking a special milestone, such as a birthday or anniversary. Enjoy the breathtaking views of the Great South Bay from above and top it all off with an enjoyable meal at Flynn's Restaurant, which has waterfront dining and live music.
When you're not having so much fun near Corneille Estates, check out the Beachfront Properties that Long Island has to offer. They are an incredible sight to see. There's even a rumor that former President John F. Kennedy stayed at one of the historic homes. It's a three-bedroom cottage that was built in 1905. According to the locals, President Kennedy was also a key supporter of establishing Fire Island as a national seashore.
Seller's Guide
If you're seriously considering upsizing, it's important that you're well informed as to what the process involves. In this guide we dive into a few important things to consider before deciding to upsize into a new home.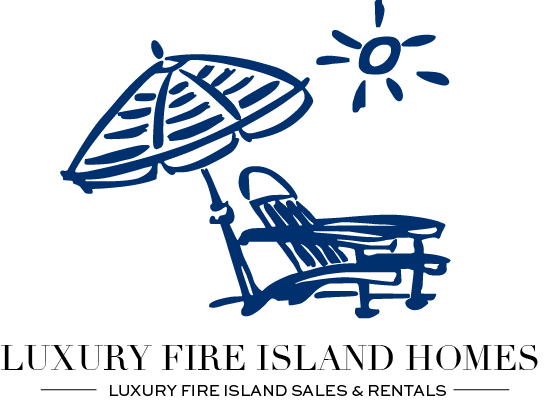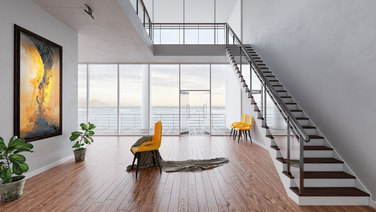 How to upsize into a bigger home
Free Seller's Guide
Comprehensive Real Estate
Seller's Guide