Sell Your Home For MORE MONEY!
With over 9,000 Buyers in our database your home may already be sold. Count on Luxury Fire Island Homes to sell your home Fast and for Top Dollar.
Find Your Fire Island Home. Tour It. Own It.
Featured
Featured Rental
Take a look at our Featured Rental
Featured
Featured Homes
Take a look at our Featured Homes
Featured
Recently Sold
Take a look at our Featured Homes

Your Why
We take the time to understand why you're selling your home to come up with a home-selling strategy that meets your needs.

Value Your Home
We find out what your home is worth, and offer insight on how to get TOP DOLLAR for your home.

Assess Your Sell
We evaluate and assess any issues with your home, and we make it ready to be someone else's dream home.

We have the Buyers
We help you find serious, qualified buyers. With 9,000 Buyers in our database, we may already have sold your home.

Discover Market Finds
We seek out relevant houses for sale that you may not be able to discover on your own.

Seek Best Values
We negotiate the best home values in the locations that suit your home buying needs.

Expertise
With over 60 years of combined experience in Fire Island real estate, you will be educated and empowered throughout the home buying process.

Get Real Results
You get an experienced team and a proven track record.
Areas
Search by Area
Find out more information about areas we service
About
Luxury Fire
Island Homes
Sales and Rentals
(631) 570-8942
We are local!
Luxury Fire Island Homes, formerly known as Fire Island Homes, is a full service real estate agency located in Fire Island, NY. We offer rentals and home sales. Laura and Brian Smith, Fire Island residents, ran Fire Island Homes for over 20 years. They merged with Sydney and Susan McCoy, owners of The Real McCoy Team - Your Home Sold Guaranteed, a residential real estate team located in Long Island, NY. The Smith and McCoy family have combined forces - resulting in the largest real estate brokerage in Fire Island. With thousands of buyers in their databases, 60 years of combined real estate experience in Long Island and Fire Island, innovative marketing approaches, and value-driven ideals, Luxury Fire Island Homes is your one-stop shop for all your real estate needs.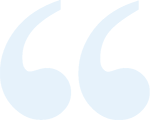 What Our Customers Are Saying
I have been coming out to Fire Island for about 5 years and with each year stepping up my rental. First few years was share houses and this past summer was 6 weeks at a house. Brian has been extremely responsive and helpful during our search this past summer. He's extremely professional as well; alas we found the house directly via the owner so didn't end up going with one of the houses that Brian had, but he still was willing to give us his time and perspective. I am looking to rent again for the summer of '21 and Brian has already been early and thorough with our search. I am confident that we will find a home to rent next year and that Brian will be the one who helps to get us there!
I recently purchased a house in Ocean Beach, Fire Island. Brian Smith was my agent and he was a pleasure to work with and very professional. Even after the sale Brian continues to help with settling in. I highly recommend Fire Island Homes, LLC!
I called concerning a last-minute reservation, and I was happy to get Brian on the phone immediately. He assessed our situation quickly and said he would look into possible options for us. He sent an email with one option for us within 5 minutes and followed up with a call with several more. He is definitely plugged into the community and knows his stuff. I really appreciated his willingness to try and help out with an unconventional, last-minute request. I will definitely call on him in the future, and hopefully our plans will be more worked out then.
Brian is the absolute best!! He responded right away, had great variety in listings, and helped our group find the best homes not listed anywhere else. HIGHLY recommend!!
Latest Stories
---
Stay updated with latest news and stories about Fire Island real estate.
View All Articles
Fire Island's Sunken Forest is a maritime holly forest situated behind well-established sand dunes…
Located just a few miles across the Great South Bay (and 50 miles east of NYC), The Fire Island comm…
Fire Island is a largely underrated summertime escape that attracts those looking to get away from t…