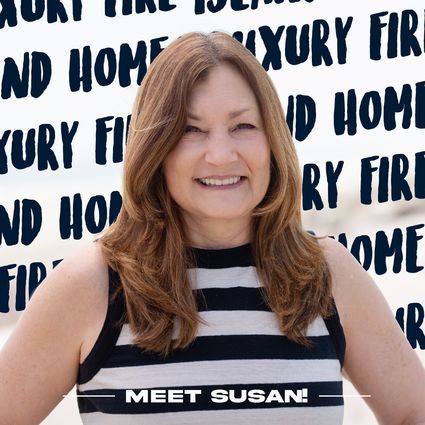 Susan McCoy
Broker Owner
Licensed Real Estate Broker
Head of Sales
A little about me
and why I love real estate
Susan is a co-owner of Luxury Fire Island Homes, a Fire Island Homeowner, and co-owner of The Real McCoy Team - Your Home Sold Guaranteed, located in Farmingdale, New York. She is thrilled to partner with her (amazing) daughter to impact peoples' lives through buying and selling real estate.

With a love for helping others and a dedication to going above and beyond expectations, Susan has achieved great success as a real estate agent in the Long Island region. She's been in the real estate business for 22 years, working previously as a financial analyst in New York City. When she started a family, she felt real estate would be the best fit, allowing her to have flexibility while also utilizing her business skills. The vast majority of her business is made of repeat clients and referrals, a testament to her superior service.

As an investor herself, Susan's dream is to help families see the value that passive income can provide (like paying for your child's college education)! She is building real estate businesses all over Long Island so she can transform as many lives as possible with her unique and innovative approach to this industry. No matter how much she grows, she will no doubt love this industry just as much as the day she first started, "it's a happy time in people's lives, and I feel honored to help them in what is likely the largest transactions of their lives."


She has been featured in Top Agent Magazine and many local newspapers for her 5-Star Service. If she's not working with buyers or homeowners you can find her at the gym becoming stronger, or flowering her plants outside the office…. "My age will never stop me!"
Our clients are awesome
and here is what they are saying
Loading...