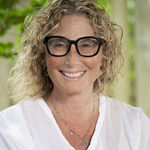 Tara Schoen-Fishman
VIP Seller and Buyer Agent - Licensed Real Estate Agent
A little about me
As a lifelong educator, business owner, and entrepreneur, Tara was excited to start her career in real estate in 2016. Tara believes that being a successful real estate agent is a combination of all her life experiences and values. Growing up on Fire Island and her many years as a community leader has helped her to become a top producer. Tara comes from a long family of real estate entrepreneurs. Both her brother and nephew are successful commercial and residential real estate agents in Manhattan and on Long Island.


Before joining Fire Island homes, Tara was one of the original founders of "Manhattan New School" in New York City. The school that opened in 1992, was a specialized educational pilot program out of Columbia University. Alongside visionary Shelley Harwayne, the school opened its doors in 1991 and introduced a new creative, innovative, educational platform. Tara was one of the original teachers, chief operating officer and then administrator. The school is still up and running and very successful today.


Tara also has a passion for theater, theater education and developing theater for younger audiences two performance as well as experience. In 2005, Tara left teaching to pursue her passion in the theater industry. Tara became a commercial theater producer and was a the co- founder and a managing member of an off Broadway booking company called "Off Broadway Booking". Tara assisted her partners in creating, developing, raising capital and launching the company. Tara was the Director of Education and New Audience Development. The company was one of the first booking companies to send Off Broadway shows across the country. Tara traveled across the country working directly with presenters, assistants group them in marketing and audience outreach for each show they booked. Tara also helped producers raise capital for the shows and assisted in producing the shows for the road to tour. As a Broadway Producer, Tara produced, "Harmony" with Barry Manilow, "Twenty Five Questions for a Jewish Mother" with Judy Gold, " The Me Nobody Knows" with The Vineyard Theater: Alex Lacamoire was the Musical Director and Orchestra, produced Young People's Chorus of New York City 25th Anniversary at Carnegie Hall New York City, Co- Creator and producer of "History of the Word", produced with The Vineyard Theatre in New York City.
In addition to renting and selling homes, Tara is an active community member in Ocean Beach. She ran the community arts center, and was involved in the theater department at the Ocean Beach youth group where she would assist them with their theatrical main stage performances. She volunteers in many different committees and continues to spend summers there with her family. Tara also loves spending time with her friends, old and new. Tara never expected that selling and renting homes would lead to friendships that would last a lifetime.