If you are interested in visiting Fire Island, but would like to learn the logistics before planning your trip, this article is for you! We'll address the most commonly asked questions when it comes to visiting Fire Island.
How to get to Fire Island?
You can park at one of 3 ferry terminals:
You can access these ferry docks by car, the Long Island Railroad, or via the jitney minivan service.
How Long does it take to get to Fire Island?
To give an idea, accessing Fire Island from Manhattan takes a total of 1.5-3 hours depending on traffic. The docks are about an hour drive from Manhattan, and the ferry itself is about a 30 minute ride.
The train to Fire Island takes about 1.5 hours and has frequent departures.
Check the ferry schedules HERE.
Ferry Pricing
One-Way
Adult: $11
Child: $6 (Ages 2-11)
Senior: $10 (With valid suffolk ID)
Military: $10 (With valid veteran or active military ID)
Round-Trip
Adult: $21
Child: $11 (Ages 2-11)
40-Trip Book
Adult: $330
Child: $165 (Ages 2-11)
Dogs will be charged a child's fare and must be leashed at all times on the ferries.
Are cars allowed on Fire Island?
You can drive to one of two state parks, (Robert Moses State Park and Smith Point County Park) but you cannot leave the state parks by car to access the residential part of Fire Island. You can walk to Fire Island proper, however.
The limited roads that do exist on the island are reserved for emergency and state vehicles.
It is definitely preferable to park at one of the three ferry ports and take a ferry to Fire Island.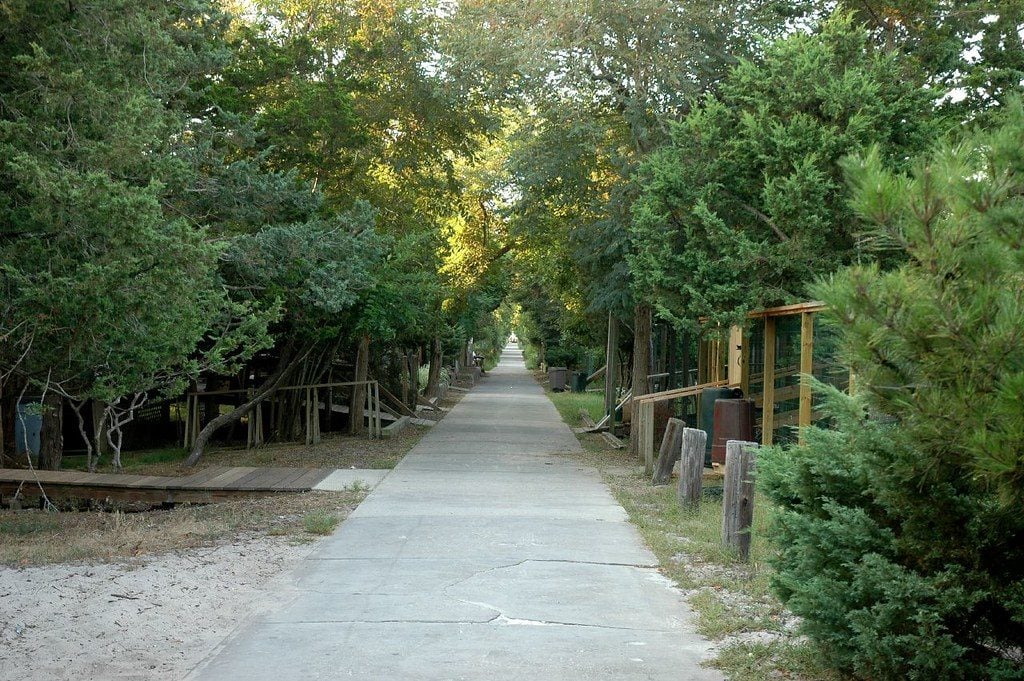 Are dogs allowed on Fire Island?
Pets are restricted March 15 through Labor Day on Fire Island National Seashore's ocean beaches (Lighthouse, Sailors Haven, Watch Hill, Talisman, and Wilderness) and within the Fire Island Wilderness.
However, during this high season, your dog can join you in the following areas:
On ferries
Between communities and park destinations via the Fire Island Water Taxi.
At National Park Service facilities
On park boardwalks
On bayside beaches at the Fire Island Lighthouse, Sailors Haven, Talisman/Barrett Beach, and Watch Hill. Low tide is best, but not all bayside shorelines are suitable for a stroll.
On your boat in the park's concession-operated marinas
In the concession-operated Watch Hill Campground.
Your pet must be kept on leash and under control, and the leash must be six feet in length or less. Although this seems cumbersome, your pet is less likely to be exposed to ticks, poison ivy, or other plants with thorns or burrs on a leash. It also decreases the chance of a dangerous encounter with wildlife or other pets.
Rules and restrictions on pets vary in the Fire Island communities. If you plan to visit one of the 17 communities, Robert Moses State Park, or Smith Point County Park, please contact them directly for their up-to-date regulations regarding pets.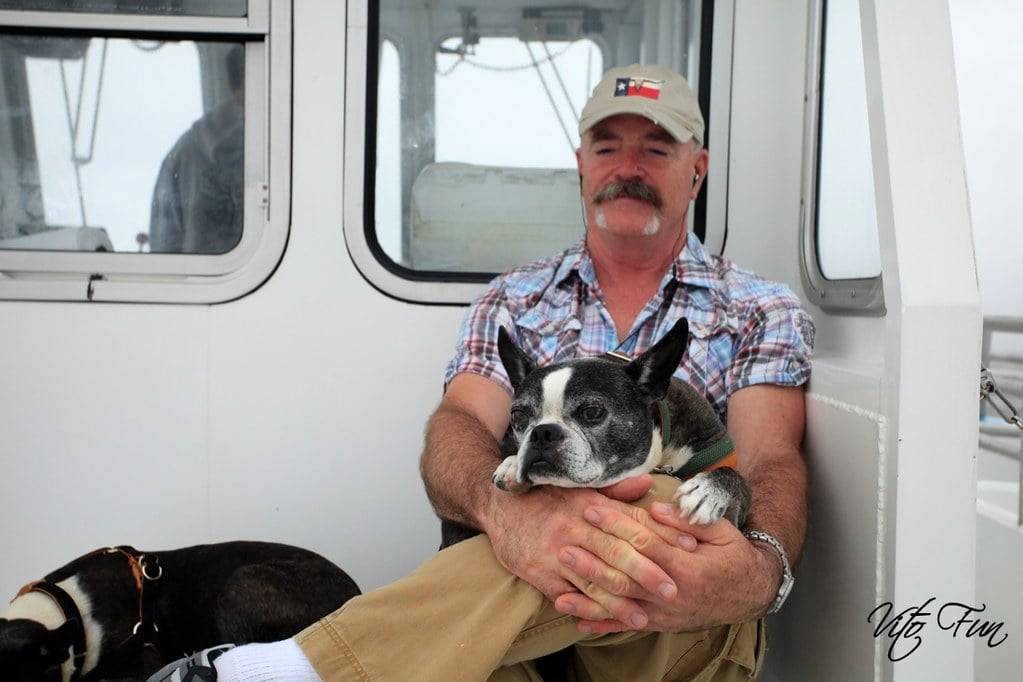 Which Fire Island beach is "the best"?
Although this is subjective and all Fire Island beaches are stunning, Atlantique Beach is a crowd favorite thanks to its laid back locals and family friendly, peaceful atmosphere.
Can you camp on Fire Island?
Yes! You have two options when it comes to camping on Fire Island:
Wilderness/Backcountry Camping
Reservations for wilderness/backcountry camping and required permits must be obtained online at www.recreation.gov for overnight stays. A cost-recovery fee is charged for each reservation.
There are two camping zones within the Otis Pike Fire Island High Dune Wilderness, the east and west zones. Access to both east and west wilderness/backcountry camping zones is through Watch Hill.
Additional camping opportunities are available at Smith Point County Park.
Watch Hill Family Campground
Accessible by private boat or ferry, Watch Hill is located directly across the Great South Bay from Patchogue, and the campground is a 1/4-mile walk from the ferry dock.
The family campground is within walking distance of visitor center, marina, general store, ocean beach (lifeguarded during summer months), showers and bathhouse, nature trails, and Otis Pike Fire Island High Dune Wilderness.
The Watch Hill campground has 26 tent sites and one group campsite. Most sites have a sandy base, so you'll need appropriately long tent stakes. There is one universally accessible site on a raised platform.
Campground reservation system is available through LoveFins.com.
Where is the Fire Island gay community?
Fire Island Pines and the adjoining Cherry Grove are the areas most strongly associated with the gay community on Fire Island.
Which Fire Island communities are family friendly?
Ocean Beach, Ocean Bay Park, Davis Park, Saltaire, Fair Harbor, and Seaview would be considered the most family friendly communities, but the entire island has a reputation for being relatively safe.
Can you bring a bike to Fire Island?
Bringing your bicycle to Fire Island is not simple. Most ferries require you to ship it separately on a freight ferry. Renting a bike would probably be your best bet while visiting. Bike rentals are available at Ocean Bay Park at the Schooner Inn near the ferry dock; and from the hardware store in Ocean Beach.
Fire Island beach regulations?
There is a reason that Fire Island beaches are so pristine and well-kept, coolers and food are not allowed. Local authorities are serious about keeping Fire Island's environment cleanly, and it makes Fire Island all the more attractive and unique as a vacation destination.
Fortunately, there are plenty of great restaurants to enjoy instead of having a picnic on the beach!
Here's just a few in Ocean Beach, not far from the ferry:
Maguires 
One Bay View Walk, Ocean Beach, NY 11770
Michael's Ristorante and Pizzeria
786 Evergreen Walk, Ocean Beach, NY 11770
Albatross 
320 Bay Walk, Ocean Beach, NY 11770
Rachel's Bake Shop 
325 Bay Walk, Ocean Beach, NY 11770
In Conclusion
Fire Island's relative isolation and preservation regulations keep it a one-of-a-kind, pristine destination, but this also means a little more planning and preparation is required. Hopefully you now have a better understanding of Fire Island and how to best plan your next trip!