New York's Fire Island has a fascinating story to tell. Fire Island's close proximity to New York City combined with its sheer isolation from the modern world has made it a stomping ground for larger-than-life historical figures. History will also depict that Fire Island did not become a one-of-kind, beautifully preserved getaway without a few close calls and hiccups along the way.

Fire Island's Early History
Indigenous Native Americans initially occupied Fire Island for many centuries before Europeans arrived, harvesting shellfish and finfish including migrating whales. Such traditions were passed on to the European immigrants who settled in Fire Island's shoreline communities.
The original population consisted of small communities with vague social structures. When the Dutch arrived, they forcibly bought the land from the indigenous population.
As the new owners of the island, the Dutch then went on to flourish as sailors, fisherman and traders. Fire Island's name most likely stems from the fact that four small islands are located in the center of the inlet. In Dutch, the term "Four Island Inlet" would be "Fier Eylant Inlaat". The British settlers certainly just heard "Fire Island."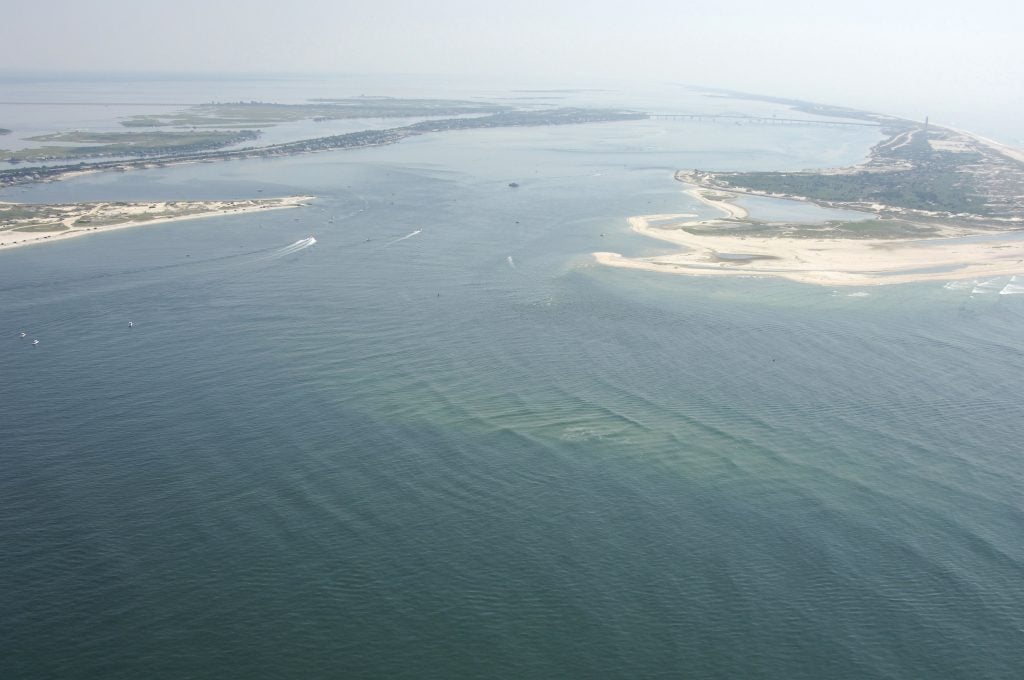 Notable Fire Island Historic Figures
Captain Kidd
In 1698, after Captain William Kidd and his crew had captured the treasure ship Quedah, he was declared a pirate by the British government, which is ironic because his line of business was to track down and kill pirates and was an employee of the British government. Upon receiving news that he was a wanted man, legend has it that he abandoned his ship in the West Indies, snuck into New York in a small boat, and buried his fortune on Fire Island's Great South Beach before eventually being captured by British authorities and hanged.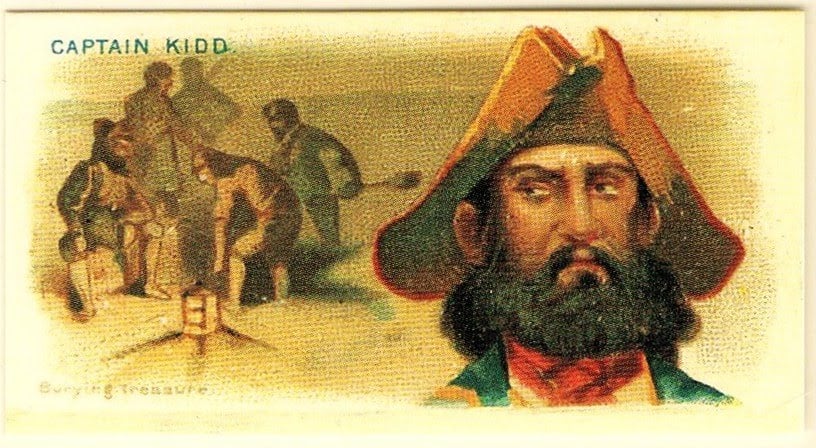 Herman Melville
The famous author of the famous literary masterpiece, Moby Dick, frequently visited Fire Island towards the end of his life. In fact, Fire Island served as an inspiring atmosphere for Herman Melville to write about moral issues at sea in his unfinished Billy Budd, which was not published until the 20th century.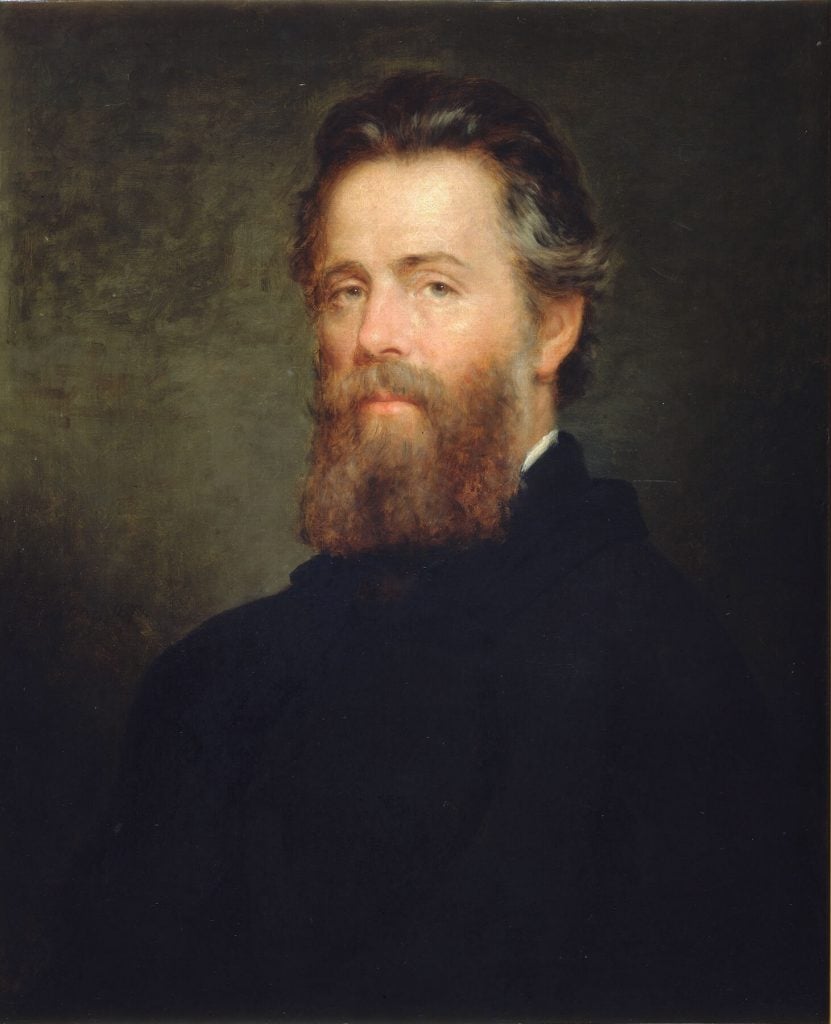 William "Tangier" Smith
William "Tangier" Smith was the official owner of the entirety of Fire Island in the 17th century. His Manor of St. George is open to the public in Shirley, New York.
Post-War Years; Fire Island Saved from Becoming Suburbia
The city planner Robert Moses was appointed in the post-war years to create public building projects for the entire state of New York. One of his proposed projects was to bring more New Yorkers to Fire Island. He wanted to build a four-lane highway connecting Ocean Parkway to Montauk Highway. Fortunately, journalism bashing his plans convinced lawmakers instead to favor natural renovations on Fire Island such as filling inlets and rebuilding natural dunes.
Robert Moses remained persistant, but in 1964, President Lyndon B. Johnson signed the Fire Island National Seashore Bill, making Fire Island a national park. This bill ultimately saved Fire Island from becoming a modernized suburbia for New Yorkers. If you would like to read more about Robert Moses' attempt to alter Fire Island, check out the book, Saving Fire Island from Robert Moses: The Fight for a National Seashore.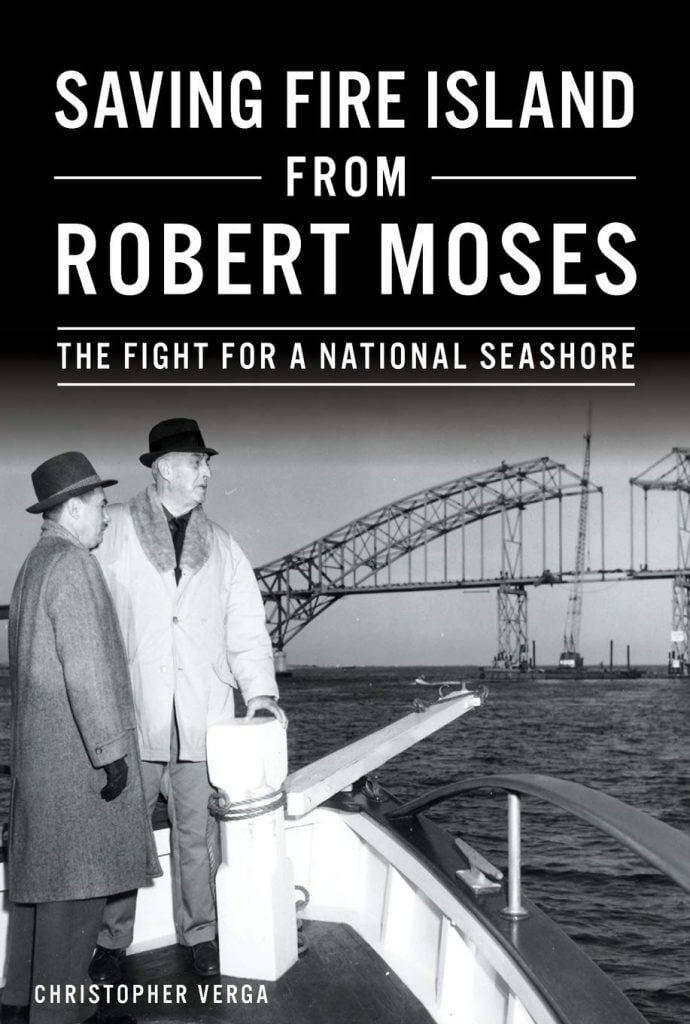 Historic landmarks
The Fire Island Lighthouse
To protect regional commerce the newly formed federal government authorized the construction of the island's first lighthouse in 1826, which was later replaced in 1857 by the current structure.
Fire Island Lighthouse was an important landmark for transatlantic ships coming into New York Harbor at the turn of the 20th century. For many European immigrants, it was the first sight of land upon arrival in America.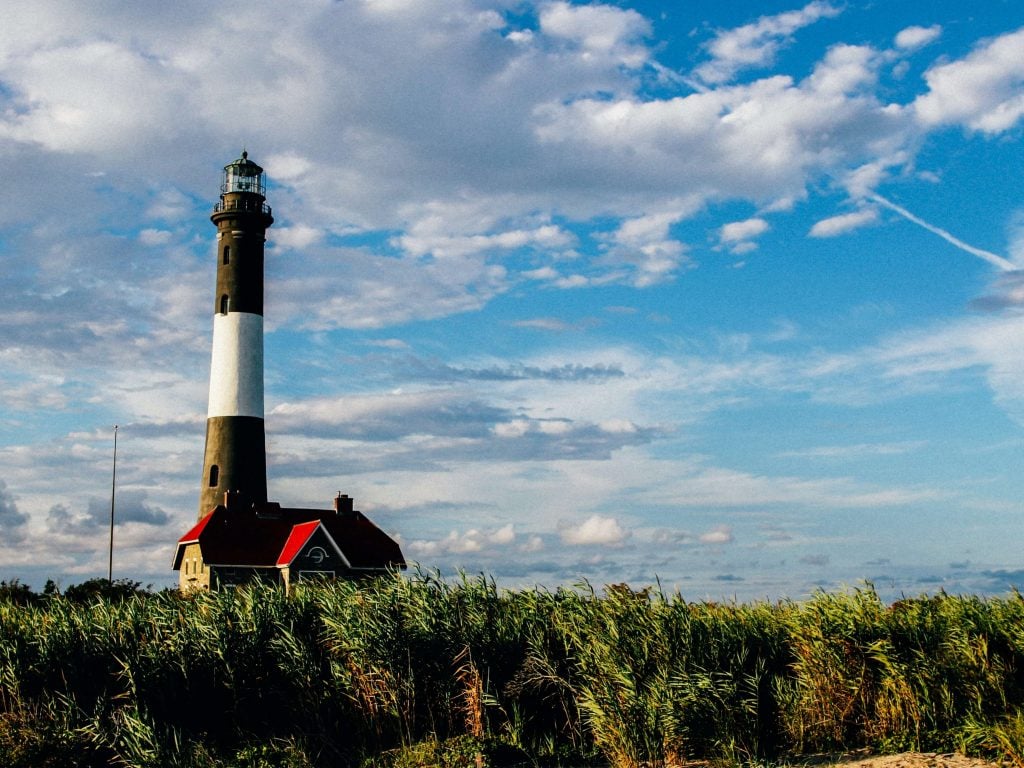 The Surf Hotel
David Sammis built a chowder house east of the Fire Island Lighthouse, later expanding it into the Surf Hotel. Eventually the Surf Hotel would accommodate 400 guests, until it burned down in 1917.
Robert Moses State Park
In 1908, New York State created the Fire Island Park, where Robert Moses Park now stands. Around this time, vacation cottages began popping up along the barrier beach, which was made possible by a train and ferry service.
The Growth of Fire Island Communities
Fire Island's initial residents were either fisherman or worked as ferry operators, hotel staff, store owners and other seasonal positions. The oldest communities are Cherry Grove (1795), Kismet (1855), Fire Island Pines (1868), Ocean Beach (1908), and Saltaire (1910).
Families and groups regularly vacationed on Fire Island until 1954, when the creation of the Robert Moses Causeway made it possible for day trip visitors to visit the island's western end. Thereafter, quite a few Long Island families built permanent year round homes on Fire Island.
Today, motorized vehicle use on Fire Island is restricted, and the number of permits is specified by Fire Island National Seashore driving regulation. During the summer season, cars are prohibited, with transportation and delivery services provided by local ferries. Before Memorial Day and after Labor Day most communities allow residents to obtain beach driving permits.
Fire Island truly is a special place to live thanks to its seclusion, proximity to NYC, complete absence of sound pollution, and the degree to which it has been preserved and protected.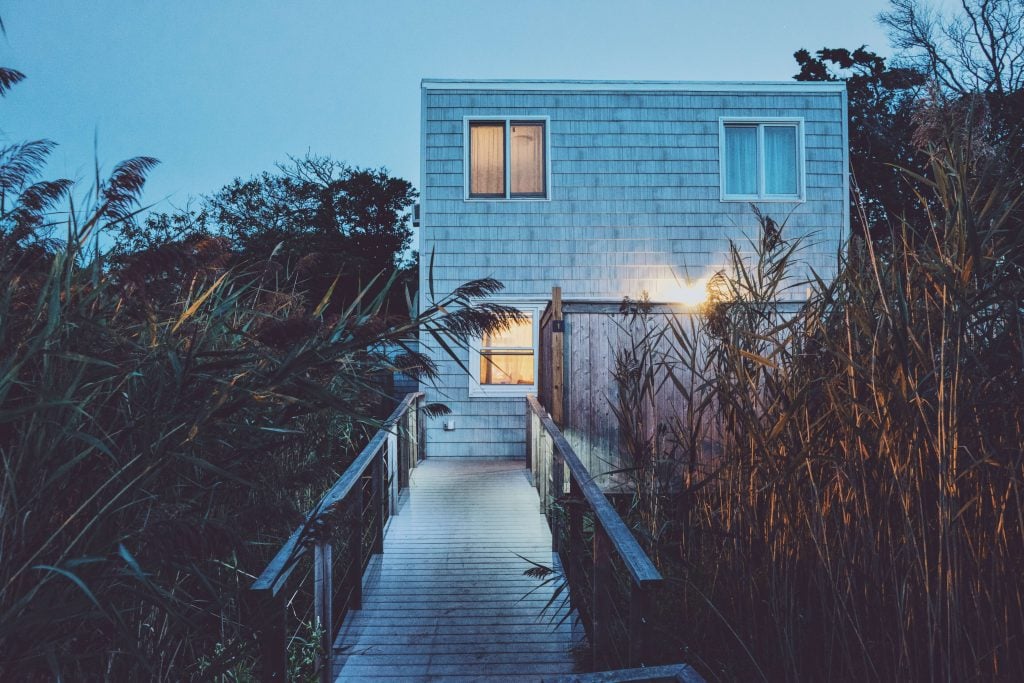 Interested in Owning a Fire Island Home?
Luxury Fire Island Homes, is a full service real estate agency located in Fire Island, NY, and is the largest brokerage on the island. We offer rental, sale, investment and property management services.
With thousands of buyers in their databases, 60 years of combined real estate experience in Long Island and Fire Island, innovative marketing approaches, and value-driven ideals, Luxury Fire Island Homes is your one-stop shop for all your real estate needs. Contact us today!