Fire Island is a largely underrated summertime escape that attracts those looking to get away from the hectic modern world and enjoy a serene beach environment. The island attracts a varied crowd, from children and families to those looking for an unparalleled party atmosphere. Keep reading to learn the basics of Fire Island.
Accommodation
Fire Island accommodation is pricey. Most visitors rent houses for a week or weekend. There are also hotels on the island that offer rooms starting at around $250 during the summer season.
You also have two options when it comes to camping on Fire Island.
Wilderness/Backcountry Camping
Reservations for wilderness/backcountry camping and required permits must be obtained online at www.recreation.gov for overnight stays. A cost-recovery fee is charged for each reservation.
There are two camping zones within the Otis Pike Fire Island High Dune Wilderness, the east and west zones. Access to both east and west wilderness/backcountry camping zones is through Watch Hill.
Additional camping opportunities are available at Smith Point County Park.
Watch Hill Family Campground
Accessible by private boat or ferry, Watch Hill is located directly across the Great South Bay from Patchogue, and the campground is a 1/4-mile walk from the ferry dock.
The family campground is within walking distance of visitor center, marina, general store, ocean beach (lifeguarded during summer months), showers and bathhouse, nature trails, and Otis Pike Fire Island High Dune Wilderness.
The Watch Hill campground has 26 tent sites and one group campsite. Most sites have a sandy base, so you'll need appropriately long tent stakes. There is one universally accessible site on a raised platform.
Campground reservation system is available through LoveFins.com.
Restaurants
Fire Island's bars & restaurants offer the quintessential seaside ambience and perfectly complement any excursion to Fire Island. Keep in mind that some Fire Island businesses listed below are open seasonally, so be sure to call ahead if you plan on going out to enjoy a drink or meal in the off-season. ​
The best bars and restaurants on Fire Island:
CJ's Restaurant and Bar
Rachel's Bakery and Restaurant
Flynn's
Top of the Bay
The Pines Bistro
Hideaway Restaurant
Albatross
Sand Castle
Island Mermaid
Fire Island Tap
Floyd's
Castaway Bar & Grill
Schooner Inn
Town Pizza
The Landing at Ocean Beach
Fire Island Transportation
Getting to Fire Island
The best way to get to Fire Island is via the ferry. The ferry docks are accessible by car, the Long Island Railroad or the jitney minivan service.
You can park at one of 3 ferry terminals (Bay Shore, Sayville, or Patchogue). Accessing Fire Island from Manhattan takes a total of 1.5-3 hours depending on traffic. The docks are about an hour drive from Manhattan, and the ferry itself is about a 30 minute ride.
The train to Fire Island takes about 1.5 hours and has frequent departures.
Getting around Fire Island
Cars are not allowed on Fire Island during the summer, so walking and biking are going to be your best means of transport. Bikes are typically included when you rent a house on Fire Island, but keep in mind that many Fire Island communities lack paved roads.
There is also a water taxi service that stops in each town about once an hour.
Cars on Fire Island
You can drive to one of two state parks – Robert Moses State Park and Smith Point County Park – but you cannot leave the state parks by car to access the residential part of Fire Island.
The limited roads that do exist on the island are reserved for emergency and state vehicles.
It is recommended to park at one of the three ferry ports and take a ferry to Fire Island.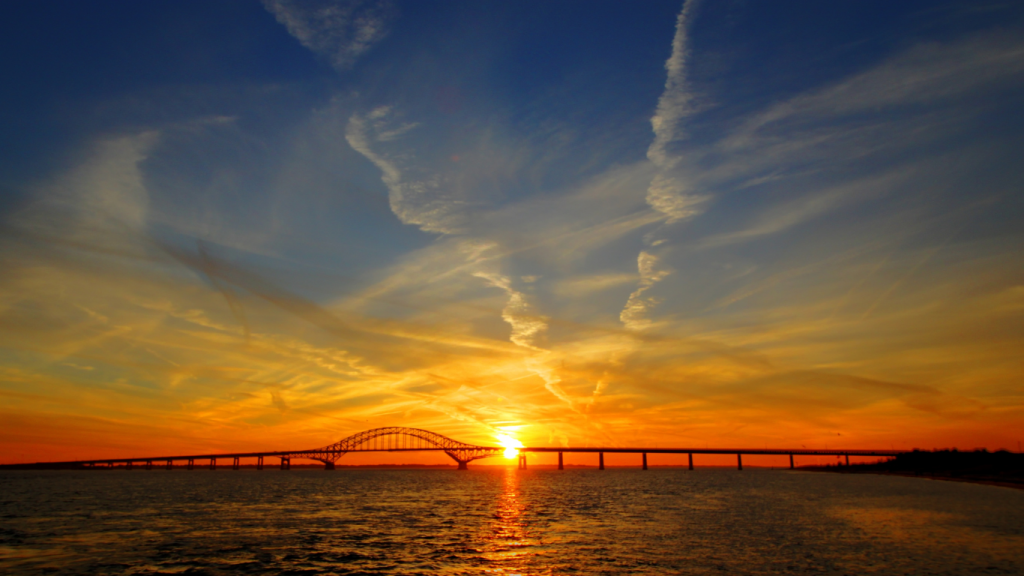 Fire Island Activities
It's clear that the main attraction on Fire Island is the beach! Although all beaches on Fire Island are stunning, Atlantique is a crowd favorite thanks to its friendly locals and laid back feel. Other attractions include the Fire Island Lighthouse, the Sunken Forest, exploring the various towns, creative residential architecture, and local establishments.
When to go
The official Fire Island season lasts from Memorial Day through Labor Day. There are some businesses that are open throughout the year to serve the year-round locals and visitors, but tourists are few and far between during this time.
Luxury Fire Island Homes – We are Local!
Luxury Fire Island Homes, formerly known as Fire Island Homes, is a full service real estate agency located in Fire Island, NY. We offer rental, sale, investment and property management (coming soon) services. Laura and Brian Smith, Fire Island residents, ran Fire Island Homes for over 20 years. They merged with Sydney and Susan McCoy, owners of The Real McCoy Team – Your Home Sold Guaranteed, a residential real estate team located in Long Island, NY. The Smith and McCoy family have combined forces – resulting in the largest real estate brokerage in Fire Island. With thousands of buyers in their databases, 60 years of combined real estate experience in Long Island and Fire Island, innovative marketing approaches, and value-driven ideals, Luxury Fire Island Homes is your one-stop shop for all your real estate needs.