Are you looking to make some changes to your home's interior decor this year? In this article, we'll lay out the top interior design trends of 2022 to serve as inspiration.
Vintage
Giving secondhand items a second life is becoming increasingly popular. Not only does incorporating vintage furniture and decorative pieces make your home interior one-of-a-kind, it is also typically more cost-effective (though not always) and is without question the most environmentally friendly way to shop. Although certainly not for everyone, thrift shopping's 'treasure hunt'-like aspect can be delightfully addictive, especially when you happen to stumble upon incredible deals at garage sales, estate sales, and online sites such as craigslist or eBay. If you have an eye for items with potential and like DIY projects, you can even try your hand at restoring old furniture with aesthetic appeal that have lost their lustre over the years.
With regards to a specific vintage trend for 2022, anything with a 70's feel is sought after right now. Florals, animal prints and bright colors are undoubtedtly à la mode.
Nature-Inspired Design
A return to nature is not only a real estate trend for 2022, but also an interior design trend! Plant covered walls and hanging plants will be integrated into more homes, but you don't have to go to this extreme. Simply adding a few more plants throughout your home is a great way to improve feng shui (with the right plants) and even improve indoor air quality.
Studies have shown that houseplants can positively influence the indoor microbiome. Indoor plants increase microbial abundance and prevent harmful bacteria's proliferation. Apart from the scientifically proven benefits, house plants also provide psychological benefits. They have been proven to improve mental health by lowering stress and anxiety.
Plants are not the only way to bring nature into the home. Natural surfaces are also making their way into more homes, including stoneware, terracotta, marble and travertine, which are being used for bathtubs, furniture, and other decorative pieces.
People are seeking out and appreciating more raw, imperfect organic materials that add character to a home's interior.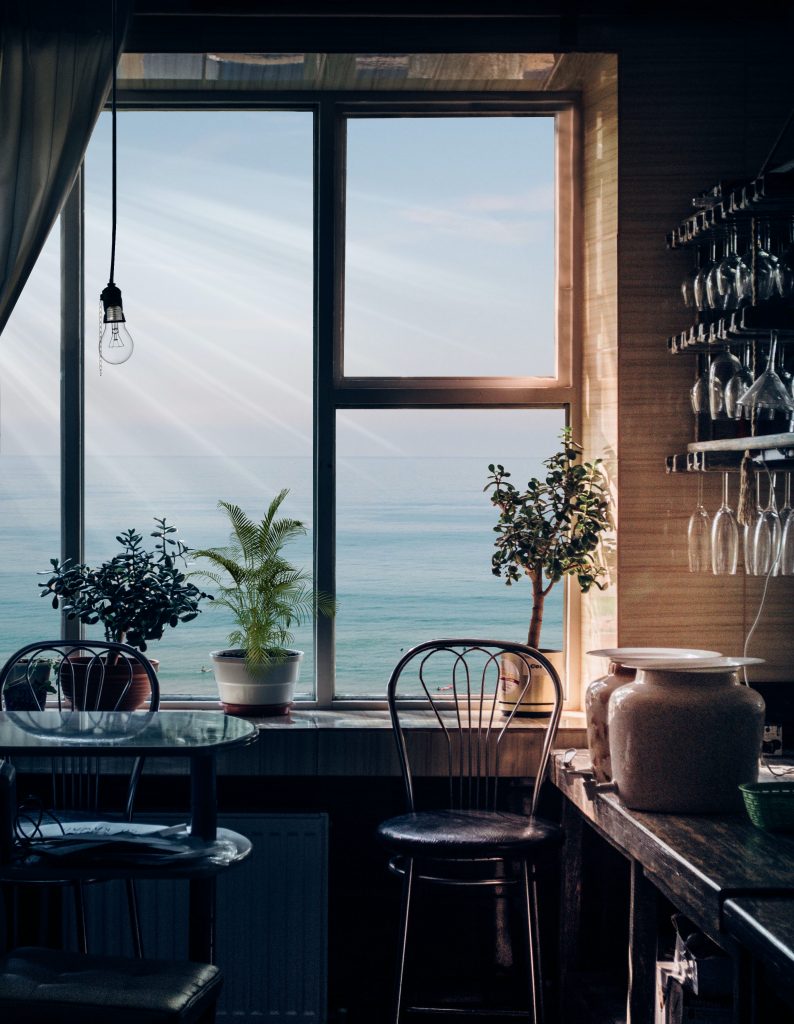 Grounding Colors
Green
Green is trending in the realm of interior design thanks to its calming nature and connection to nature. Since people have been stuck indoors for long periods of time over the last two years, it's understandable that many people are looking to optimize their living spaces for physiological well-being. If you're not into green walls, you can instead opt for a green statement chair, artwork, or a variety of other sustainable home decor with green accents.
Brown
Different shades of brown are predicted to be hot in 2022, and goes hand-in-hand with vintage furniture's recent uptick in popularity. Since brighter colors (especially pastels) have been in vogue for the last few years, people are opting for palate cleansing colors.
Rounded Furniture
Rounded, curvy furniture is another interior design trend for 2022 that can be observed throughout social media, as well as major magazines such as Vogue. Rounded, soft-curved edges on furniture pieces are subconsciously perceived as inviting and safe (similar to the color green). If this trend resonates with you, you can consider incorporating a rounded table, couch, chairs or sculptures into your living space.
The Perfect Home Office
As remote work is becoming increasingly accepted throughout the world due to the pandemic, creating the perfect home office has become a priority. Ergonomic office chairs, optimal acoustics, lighting and plants can go a long way when it comes to creating a productive, healthy and sustainable work environment at home.
The most popular home office design trends for 2022:
Scandinavian
Eco Style
Industrial
Art Deco
Leather furniture
As natural imperfections and grounding colors are increasingly in popularity, it's no surprise that leather chairs and couches that tell a story over time with natural patinas are making a comeback! Not only does leather become more beautiful over time, but it is also not as expensive as you may think, and is easy to clean, as it is impenetrable.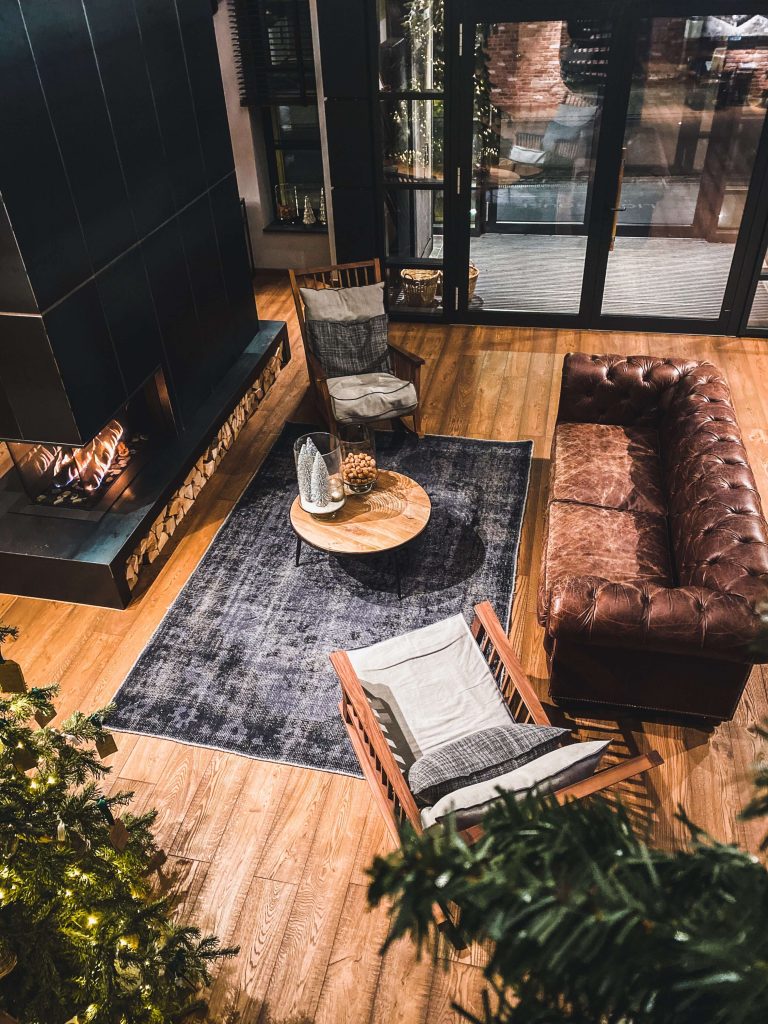 Decorative pieces from around the world
People are likely going to be traveling more in 2022, and will be bringing back unique pieces from their favorite destinations. Interiors are likely to adapt a nomadic, adventurous taste.
Mixing and Matching
As more people do not want to have interiors that look like everyone else's, more chances are being taken with regards to combining materials and styles. This trend also reflects the marked influences from a variety of eras and cultures, with fewer people adhering to one ideology or specific trend.
In Conclusion
Interior design trends are a fascinating reflection of what matters to people at any given time. Nothing is more personal than what is incorporated into someone's intimate living space. As many people are entering into uncharted territory from both economic and cultural standpoints, we'll observe new, creative ways of going about interior design.