Luxury Fire Island Homes
Luxury Fire Island Sales & Rentals
Featured
Featured Homes
Take a look at our Featured Homes
Areas
Search by Area
Find out more information about areas we service
About
Luxury Fire Island Homes
Launched and manage a successful real estate team ranking in the top 15th percentile on a transactional basis in Long Island
Implement and maintain highly effective B2C and B2B lead generation programs using Facebook analytics, bulk-mailing, and email campaigns
Conduct recruiting, hiring, and intensive training using DISC personality tests
Provide 5-star service to seller and buyer clients by offering: competitive guarantees, specialized market knowledge, aggressive marketing, leading-edge technology, and a strong team support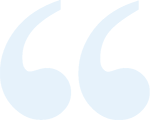 What Our Customers Are Saying
Sydney is absolutely amazing! She was on top of every one of our needs. She is responsive and very professional. Our transaction was so easy and fast, this is a direct result of Sydney's dedication towards her clients.
Experienced, proactive, knowledgeable, with integrity - Sydney guided us through the purchase of a wonderful home. WE HIGHLY RECOMMEND HER for all of your real estate needs!
One word to describe Sydney....AWESOME! I was blessed to be referred to Sydney, from the moment our family met her, she made us feel warm and welcomed. She's very knowledgeable, never pushy and trustworthy.
I've bought and sold many houses, Sydney is the best Broker I've worked with. She has a customer focus that is a benchmark I wish others had. Her professionalism and drive is refreshing when so many seem to be part time in the real estate business.
Latest Stories
---
Stay updated with latest news and stories about Colorado real estates.
View All Articles
Fire Island is a largely underrated summertime escape that attracts those looking to get away from t…
One of the first communities established on Fire Island, Lonelyville has historically attracted th…
The late Horace Gifford is one of Fire Island's most renowned architects. Throughout the 60's and 70…